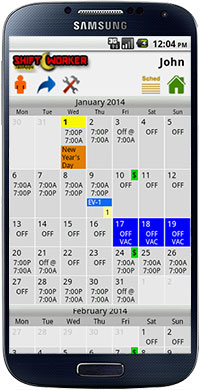 Version: 1.1.80
Minimum requirement:
Android OS 2.1 and up
$1.49US
Download Shift Worker on Google Play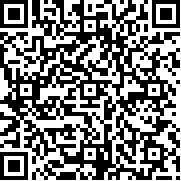 TaulApps, has created 2 fantastic apps that take the hassle out of planning your life around rotating shift schedules. It can be very difficult to schedule vacations, doctor appointments, dinner dates, etc. With Shift Worker, you can see what you are working on any day in the future within seconds. No more spread sheets, charts, or counting weeks on a calendar to decide what days you are off six months from now. Your schedule is always at your fingertips.
Keep track of paydays, vacation days, holidays, events, appointments, and simple notes.
The calendar continuously scrolls from month to month, and also has a jump feature to quickly move months or years into the future.
There is a home screen widget, which is a one week calendar that displays seven days of your schedule on the home screen. The widget auto updates, plus you can see the details of your appointments/events by touching any of the days.
Shift Worker also allows you to compare up to 4 different person's schedules side by side to find their common "off-time" using a rule set by you. This makes planning vacation, dinner dates, etc. with family and friends fast and hassle free.
Add up-coming appointments and events to the calendar with ease. An alarm can be set for each event, with 3 different notifications: audio, vibrate and blinking led (depending on phone). Alarms can be "snoozed".
If your holiday is not already in the database, you can simply create your own, with the holiday builder.
Shift Worker also has the option to display your schedule in a list format.
Backup/Restore option with Shift Worker Cloud.
There are 9 different date display formats, plus 3 different time formats standard, 24 hour and military.
Your shift rotation is added once. From then on, it updates automatically!
Shift Worker Pro has all of the above features, plus:
* Smart Alarms - automatic alarms based on the day of week and shift you are working
* Smart Silencer - automatic silences your device based on the day of week and shift you are working
* Color coded shifts
* Icons
* Display text instead of working hours
* Shows event detail on calendar
* Allows shifts to be added manually
* Overtime
* Sick Time
* Share schedule, events, and notes between devices through the Shift Worker Cloud
* Add patterns to calendar manually
* Split shifts
* Email schedule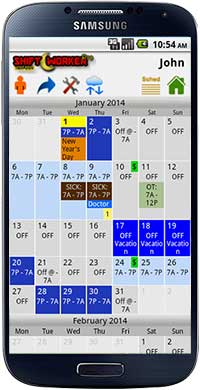 Version: 2.0.101
Minimum requirement:
Android OS 3.0 and up
$3.99US
Download Shift Worker Pro on Google Play